Product Details
C5 Petroleum Resin for Road Marking Paint
HX-1688 is a low molecular weight aliphatic hydrocarbon resin that has been designed for hot melt road marking systems, This resins show outstanding affinity for pigments and superior processability in the hot melt road marking application. It will remain stable all round the year by adding additive.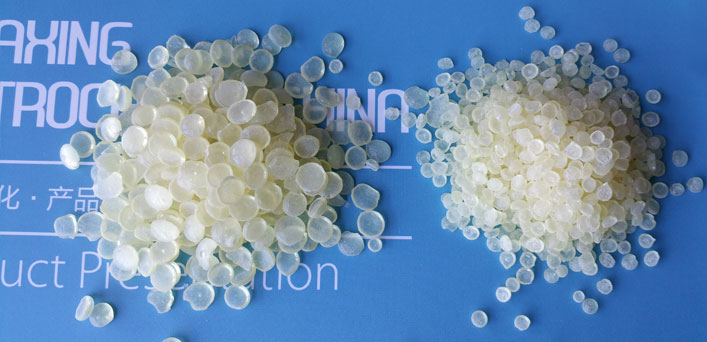 Item/Classification
HX-1688
Test Method
Appearance
Transparent , straw yellow solid grain
Eyeballing
Softening Point(¡æ)
100¡À2
GB/T4507
Color (Ga#)¡Ü
4
4.5
ASTME-1544
Acid Value (mgKOH/mg)
¡Ü1
GB2895
Melt Viscosity(200¡æ,cps)¡Ü
250
ASTMD-3236
Flash Point£¨¡æ£©
According with Customer¡¯s Request
GB261/GB3536
Bromine Value (gBr/100g)
According with Customer¡¯s Request
Fushunhuaxing and its marketing affiliates shall not be responsible for the use of this information, or of any product, method, or apparatus mentioned, and you must make your own determation of its suitability and completeness for your own use, for the protection of the enviroment, and for the health and safety of employees and purchasers of your products. No warranty is made of the merchantability of fitness of any product, and nothing herein waives any of the Seller's conditions of sale.
HX-1688 is available both in big bags of 500kgs or 1,000kgs net weight and in multi-ply paper bags of 25kgs net weight.
Pelletized forms of resins may block or lump in hot weather climates or if stored near heat sources.
Inside storage is recommended and keep at temperature not exceeding 30¡ãC